OUR TEAM
COMMITTED TO EXCEPTIONAL SERVICE AND QUALITY
We are committed to delivering the highest quality inspections and exceptional customer service to all of our clients. Our experienced and qualified inspectors hold multiple certifications from leading organizations such as InterNACHI and the American Home Inspectors Training (AHIT), demonstrating our dedication to providing the most accurate evaluations of a property. Our inspectors also specialize in a variety of areas to ensure the most comprehensive inspections possible. Additionally, we leverage the latest in inspection technology and provide our clients with detailed reports that are easy to understand and accessible online.
We take pride in offering a level of service that sets us apart from our competition. Our commitment to exceptional customer service means that we are always accommodating and ready to answer any questions our clients may have. With our highly trained team of inspectors and convenient online booking, you won't find a better home inspection experience anywhere else in the area. Choose our team for a comprehensive home inspection that you can trust.
Field-Tested by AHIT
Certification by the American Home Inspectors Training Institute means our inspectors receive over 120 field testing hours before their first solo inspection. We're not just book smart. We're trained by the best for quality inspections.
Licensed by North Carolina
In order to perform home inspections in North Carolina, we're required to be licensed by the state. We go far beyond the NC Standards of Practice to give you more information about your home!
Move-In Certified
We're part of InterNACHI's Move-In Certified program where sellers have their homes pre-inspected to confirm no major systems are in need of immediate repair or replacement and there are no known safety hazards.
FAA Licensed Pilots
Being a sUAS (Small Unmanned Aircraft System) pilot means we're experienced in the operation of drones to evaluate and record the condition of your roof, gutters, and chimney systems. We're also fully insured.
Well Certified
Having InterNACHI-certified inspectors for well inspections ensures that our clients receive a high level of expertise and professionalism, resulting in thorough and accurate assessments of their well systems.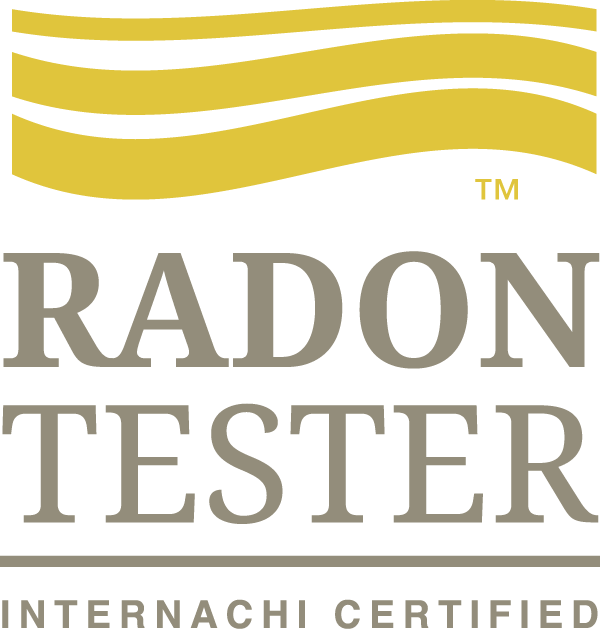 Certified for Radon
Our inspectors undergo special training and certification by InterNACHI to evaluate radon in your home. Our advanced measurements and advice help you assess if mitigation is required or how well your existing system is performing.
Air Quality Certified
Having InterNACHI-certified inspectors for indoor air quality assessments ensures that our clients receive expertise and help in identifying potential air issues in their homes, allowing for effective remediation and ultimately improving the health and safety of occupants.
Infrared Analysts
We're also certified by InterNACHI to use the latest in infrared thermal imaging cameras for an in-depth evaluation of the interior walls and ceilings of your home. This identifies moisture damage, gaps in insulation, and efficiency of heating/cooling ducts.
Infrared Certified
Our NRPP (National Radon Proficiency Program) certified radon technicians are rigorously trained and tested to use state-of-the-art equipment and techniques to accurately measure and mitigate radon gas, ensuring that our clients indoor air is safe and healthy.
WHO WE ARE
GET TO KNOW US
 Pete Huettner
Lead Inspector of Ancillary Services
Pete Huettner is originally from Wisconsin. After working for a home builder and an environmental testing company, Pete, his wife, and two daughters relocated to the Raleigh area to start a new adventure in home inspections. When not crawling into attics and crawl spaces, Pete and his family enjoy camping at the beach or mountains, and hanging out with friends and family. On Sundays in the fall you can find him cheering on his favorite team, the Green Bay Packers.  GO-PACK-GO!!!!
Dale Edwards
Lead Inspector of Home Inspections, Supervisor
Dale Edwards was born in the Philippines (Military kid) and had moved around a bit before finally settling down in Charlotte, NC. Dale is married with two boys, two dogs, and a turtle. He was an HVAC technician and installer for 15+ yrs before getting married. When he's not working, Dale loves to go bowling and do car-related things. He enjoys having friendly competitions with his car club guys at the drag strip. He's a social creature and loves hanging around the firepit catching up on life.
Michael Bowen
Inspector
Michael is originally from the Raleigh area, having grown up in Garner. He earned a BA in political science, a BA in secondary education, an MS in education, and an EdD in Christian education.  Michael spent 20 years in education – teaching social studies and coaching cross country. In 2020 he left education to begin inspecting homes – an interest he had for many years. Michael is married and has two sons.  When he is not working, you can find him working on to-do lists or old cars, playing golf, disc golf, and kayaking on local lakes and rivers. Michael volunteers in church and community service ministries. He is a Wolfpack fan for life – GO PACK!
Chris McKeon
Inspector
Chris is originally from Long Island, NY and moved to North Carolina in 2015 with his wife and four children. He has a Bachelor's Degree in Engineering & Management and a Master's Degree in Information & Communications Systems. He retired from Verizon after a distinguished 25-year career and decided to become a home inspector with the Nest Egg Team and has been providing detailed and quality reports to his clients ever since! When he is not doing inspections, Chris enjoys spending time outdoors with his family whenever possible.  Chris also coaches his kid's youth baseball and soccer teams and enjoys playing baseball, softball, and golf.
Christina Edwards
President
Christina spent most of her career in the healthcare industry, designing software solutions to support health systems across the US. She made the jump out of the corporate world in 2017 to build a home inspection company with her husband, Dale, and their family friend, Pete. Her extensive experience in business and technology helps her team to embrace the best in tech to include equipment, software, and the business process while providing the ultimate in customer service to both customers and the realtors they bring to the transaction. In her free time, she loves finding new ways to spend time.
Jamie Phillips
Operations Director
Jamie grew up in Michigan but left home at 17 and was stationed in Germany while serving a tour in the Army. Following her tour, she earned a Bachelor's degree in Psychology with minors in both Business and Early Child Development. After settling in Raleigh with her family in 2017, she shifted professional gears and has been an integral member of the Nest Egg team since. Jamie now lives in Franklinton with her husband George, their children Alley, Isabelle, and Silas, and their German Shepard, Kato. In her free time, you can find Jamie listening to worship music, chasing her toddler, and working on DIY projects in her new home.
Karla Bowen
Administrative Assistant
Karla was born in El Salvador and immigrated to Maryland with her family at the age of 3. She received her Associates Degree as a Physical Therapist Assistant in 2012 and moved to Wake Forest with her family in 2017. After 14 years in the physical therapy world, Karla joined the Nest Egg family as an administrative assistant in the summer of 2022. She is fluent in Spanish and is thrilled to use her people skills in a brand-new setting. Karla is very involved with her church, leads an online book club, and enjoys Broadway musicals, crafting, and spending time with her husband, Eric, and their two children, Cristina and DJ.
TRAINED WITH THE LATEST TOOLS
Our team of inspectors is trained to use the latest inspection technology, ensuring that we provide the most thorough and comprehensive evaluations of a property. We use advanced tools and techniques such as infrared cameras, drones, electrical meters, and radon monitors to conduct inspections and identify any potential issues with a property. We understand that technology is constantly evolving, which is why our inspectors have ongoing training to stay current with the latest tools and techniques. We regularly participate in professional development opportunities to keep our skills sharp and our knowledge up to date, enabling us to provide the most advanced and effective services available.
CAREERS
JOIN US IN ENABLING PEOPLE TO MAKE INFORMED DECISIONS
We look at things differently. We ask how things could be better, looking for new points of impact to make peoples lives easier. We work as a team to build the best experience for our community. And we can't do it alone.
Our growing team is looking for qualified and passionate team members for a variety of roles. Would you like to make a difference? Do you like teaching and learning? Are you looking for a team to join that will value your contributions?
Marketing & Office Staff
Do you have experience in customer service or marketing roles?  We are a fast-growing business in Wake Forest that would love to know how you may be able to augment our team.
Aspiring Inspectors
Do you have a background in the home services industry? Are you looking to start a career as a home inspector?  Our fast growing business is looking for individuals with a desire to learn and grow with us.
Licensed Inspectors
Are you a NC Licensed Home Inspector looking to make an immediate impact as part of a team? Leave the marketing and scheduling heavy lifting to others, so you can focus on providing high-quality services.
CAREERS
WE DO NOT CURRENTLY HAVE OPENINGS